Because You CARE Campaign
Caring for a spouse, parent or friend with complex health issues is more than a full-time job. Without adequate support, it's an exhausting responsibility that can and often does lead to increased stress, sleeplessness, social isolation, and anxiety. Feelings of guilt and depression add to an already overwhelming situation, exacerbating the caregiver's own health issues.
We know that caregivers wish for their loved ones to stay at home with them for as long as possible but many are at a crisis point. Respite such as services we will provide at the North Shore Family Respite Centre, will allow families to live in their homes, together longer while they plan for the future.
We'll be there for the ones who need Care BC
Our Because You CARE Campaign will ensure that a new, purpose built, Family Respite Centre becomes a reality and makes a significant and lasting difference for North Shore seniors, their caregivers and families who may be struggling, and the community at large.
The capital budget for the new North Shore Family Respite Centre is estimated to be $11,000,000. To date, 60% of the needed funding has been secured.
Because you care, you too can be a part of the Campaign
There are many ways you can support this essential project and service. No gift is too big or small. You can make a one-time or monthly donation, donate gifts of securities, leave a bequest in your will or make a Commemorative gift to fund any room or need within the Centre. Here are some examples of the areas you could support:
Overnight Respite Care Wing
Healing Garden Dedication
Other Commemorative opportunities
Learn more
To learn more about the North Shore Family Respite Centre, the Because You Care Campaign and Commemorative, Naming or Pledge Opportunities, please contact:
Dr. Inge Schamborzki – Executive Director
Health and Home Care Society of BC
Health and Home Care Foundation of BC
T: 604-733-9177 ext. 110 e: [email protected]
Board of Directors
Tom S. Chambers – Chair
Doug Purdie, Vice President & Treasurer
David J. Kimpton – Secretary
Dr. Denton Corrigall
Billee Davidson
Barbara Devlin
Douglas P. Hayhurst
Namit Malhotra
Carrie Russell
Seth Sherwood
Dr. Keith Chambers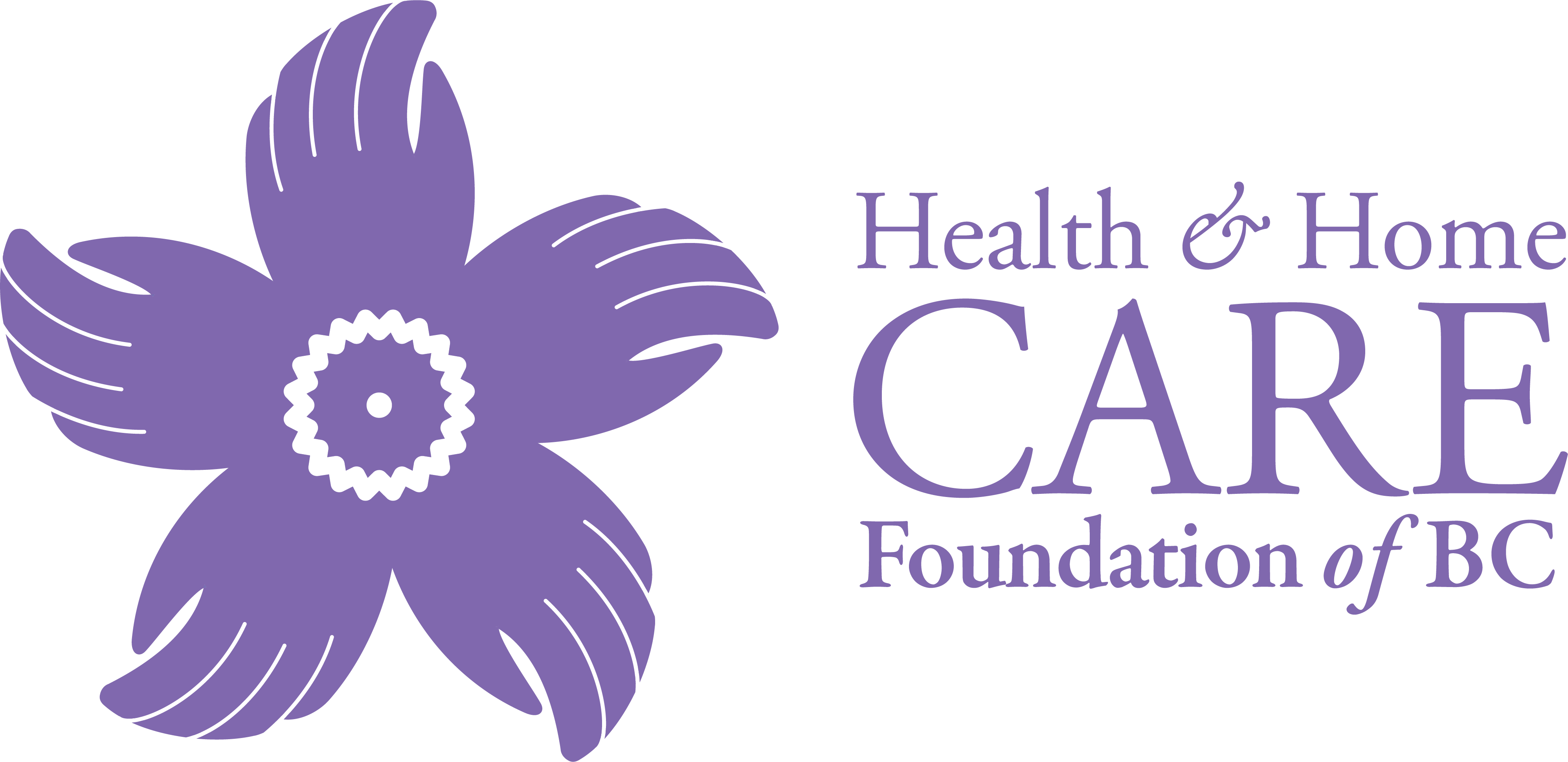 The Health and Home Care Foundation of BC

204 – 3077 Granville Street
Vancouver, BC  V6H 3J9
Telephone:
(604) 733-6614
The Health and Home Care Foundation of BC is the fundraising arm of Care BC
Charitable Tax No. 71276-8696-RR0002