We'll be there for the ones who need Care BC
At some point in our lives, we will likely all take on the role of a caregiver, providing care and support to a spouse, parent or friend with memory-loss, dementia or complex health issues. This can be more than a full-time job, and without adequate support, a very stressful and exhaustive responsibility.
40 years ago, Care BC, identified there was a critical need for respite for caregivers living with the responsibility of providing and caring for family members living at home. Caregivers require periodic breaks to remain healthy themselves and to continue to support their loved ones.
To address this need, Care BC developed and launched the Family Respite Centre (FRC), the first independent, purpose-built, community-based respite and care program of its kind in Canada.
I was falling apart. These four days gave me time to recoup.
Following the success of our Vancouver Family Respite Centre and to meet the ever increasing demand and need for caregiver respite, Care BC is launching the Because You CARE fundraising campaign to build a second Family Respite Centre for the North Shore of Vancouver.
75% of home caregivers are women
A Tradition of Caring
For 125 years, the Health and Home Care Society of BC (Care BC) has been serving BC communities with caring and relevant patient-centred healthcare services. As a founding branch of the Victorian Order of Nurses of Canada in 1898, Care BC has an admirable history and our tradition of caring continues today with preventive and supportive health and social services to keep seniors, caregivers and other people at risk of isolation healthy and living in the comfort of their own homes and communities.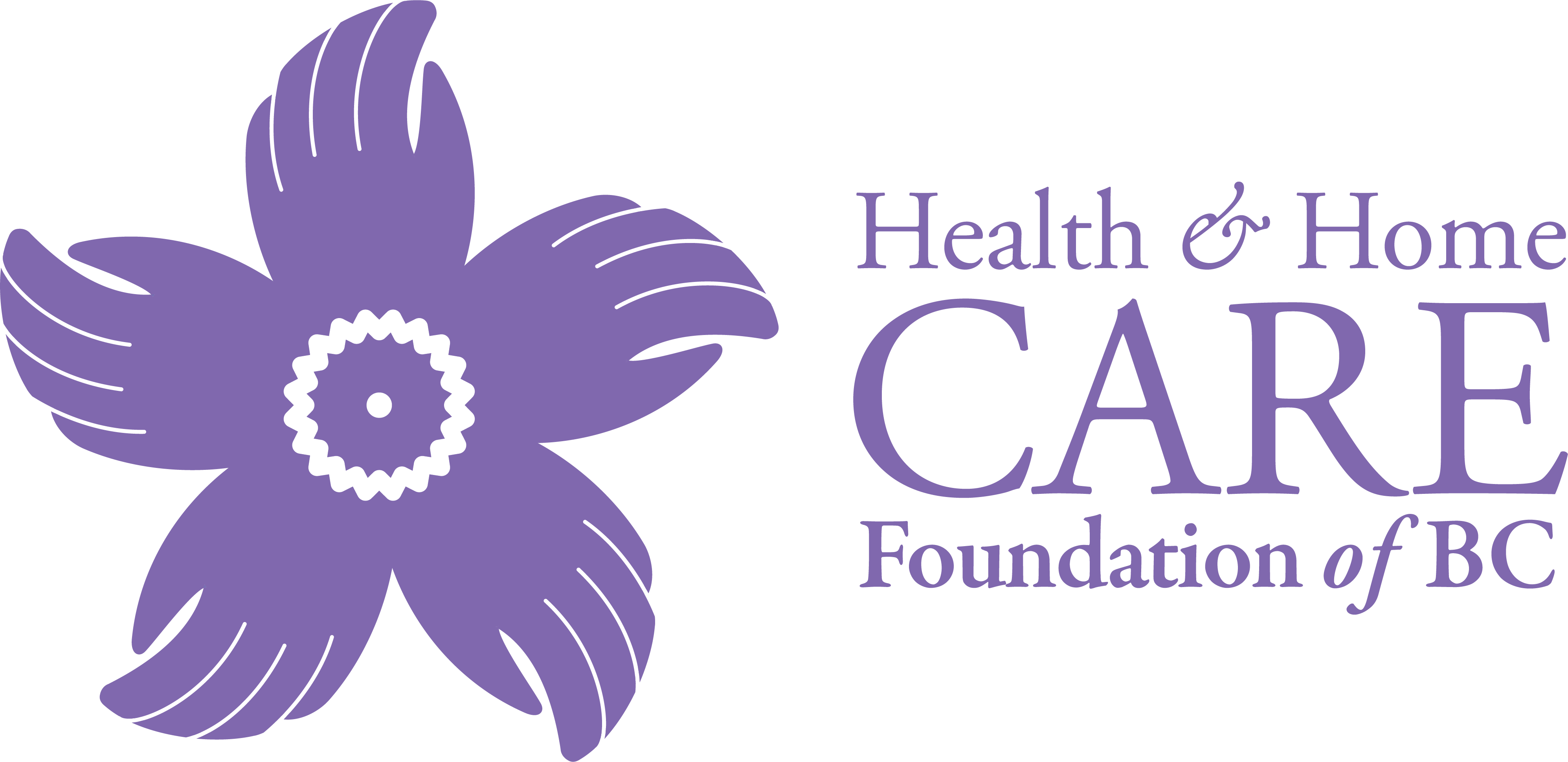 The Health and Home Care Foundation of BC

204 – 3077 Granville Street
Vancouver, BC  V6H 3J9
Telephone:
(604) 733-6614
The Health and Home Care Foundation of BC is the fundraising arm of Care BC
Charitable Tax No. 71276-8696-RR0002